The Humanitarian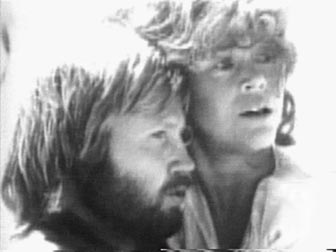 One of the things that I love most about Jon, is his continuous compassion and loyalty to many charities. He seems to put his entire heart and soul into helping others, and I wanted to acknowledge some of the many things he's done over the years. Thanks to some very generous people, I've been given some very interesting and important information pertaining to the subject. I hope you enjoy reading some of the ways Jon has contributed.
---
Thank you to Erich for e-mailing me this information, once again showcasing Voight's kindness:
I thought I'd mention Jon Voight's donation to the Farm Aid '99 cause. He was an 'on the air' stumper for people to send in money during breaks, etc.
---
In 1990, Voight co-hosted the American Teacher Awards.
---
In 1991, Voight narrated a videotaped fundraising message for the Huntington Youth Shelter in Huntington Beach. A spokesperson remarked "Jon has a heart for anything that has to do with children."
---
In 1993, Voight spoke to congress about commuting the life sentence of former civilian Navey Intelligence Officer Jonathan Pollard, who was convicted of spying for Israel in 1987. Pollard is still in prison. Check out the Jonathan Pollard WEBSITE. If you agree with Voight that Pollard is a political prisoner, write a letter to your congressman or your government ambassador.
---
In 1995, Voight directed and starred in The Tin Soldier as part of Voices Against Violence.
---
Ever since he made the movie, "Chernobyl, the Final Warning, he has been active in the "Children of Chernobyl," an organization that helps save the lives of the children who were damaged by the radiation from the Chernobyl accident. On April 7, 1997 there was a gala ceremony to launch the world's largest postal salute in honor of the work done for the Chernobyl children and Jon Voight was the Master of Ceremonies for that event.
---
Jon Voight has, for the last 10 years, been an active participant in the annual Chabad Telethon. This organization provides food, clothing, and shelter for the homeless, has a national drug rehabilitation center, a national drug prevention and education program, and also helps new immigrants and the elderly.
---
Jon won a Wrangler Award from the National Cowboy Hall of Fame and Western Heritage Center, for his portrayal of the high principles, spirit, and individual achievements promoted by the above organization.
---
If anyone has any other facts or stories, that they'd like me to post, please feel free to
me!
---